Centropen
The intention was to create a minimalist, clearest and yet fully functional design. We live in times supersaturated information,
quality design goal is to reduce the information and provide a clear impression of the product.
Marker design is based on a triangular prism having rounded edges.
Ergonomic shape allows holding pens and this product is therefore comfortable and natural.
Typography of a product has been simplified. Logo Centropen is preserved in its origi nal form and the product name is in the font Sansita One, which gives the product freshness and the feeling of speed, in line with the aim of using the product.
Arboform material is used, it is a thermoplastic bioplastic. Therefore, it can be easily formed, has similar processability as polyamides. Its structure is similar to the timber, so is also called "liquid timber".
It consists of two natural materials: lignin (about 30%) and cellulose (60%).
Material should be disposed like the timber, which means that it is biodegradable.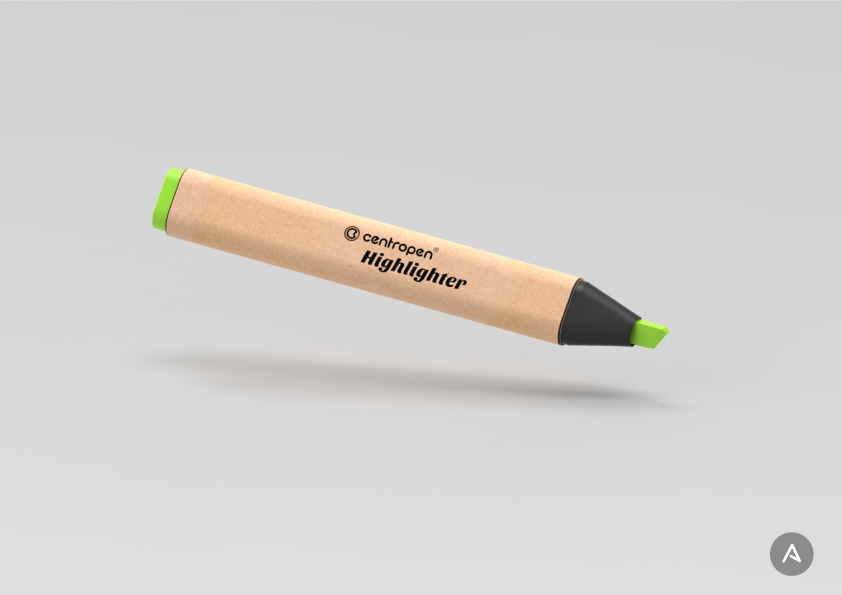 ---
Anežka Závadová © 2022