Lighting Worms - Diploma Thesis
Collection of Crystal Pendants. The project eas originated as a diploma thesis at
an
Evangelista Purkyně University in Ústí nad Labem.
Part of the project was research, design process, and technical development of prototypes of the pendants in the PRECIOSA factory. The collection is designed as a one of a kind and bespoke installation. I didn't have an intention to develop it for mass production.
The famous Hand Blown Bohemian Crystal offers endless production possibilities. And I was quite impressed with the location of Kamenicky Senov, and I wanted to choose a more poetic direction than functional. I wanted to create an art piece and lighting centerpieces - sculptures. I tried to capture the story into a crystal.
Design collection is industrial - organic. Inspiration to me was the giant worms burrowing into the sand from the fantasy novel Dune by American writer Frank Herbert, telling about the Space Empire and the desert planet Arrakis. The Lamps Jelly worms and Captured worms are circling in a spiral. A gradient created by the light source and the apparent wave of light tubes establishes a sense of movement. If you are passing lamps Jelly worms, you should have the feeling that the lamp turns - thanks to an optical illusion.
The collection was auctioned off at the famous auction house Dorotheum in 2016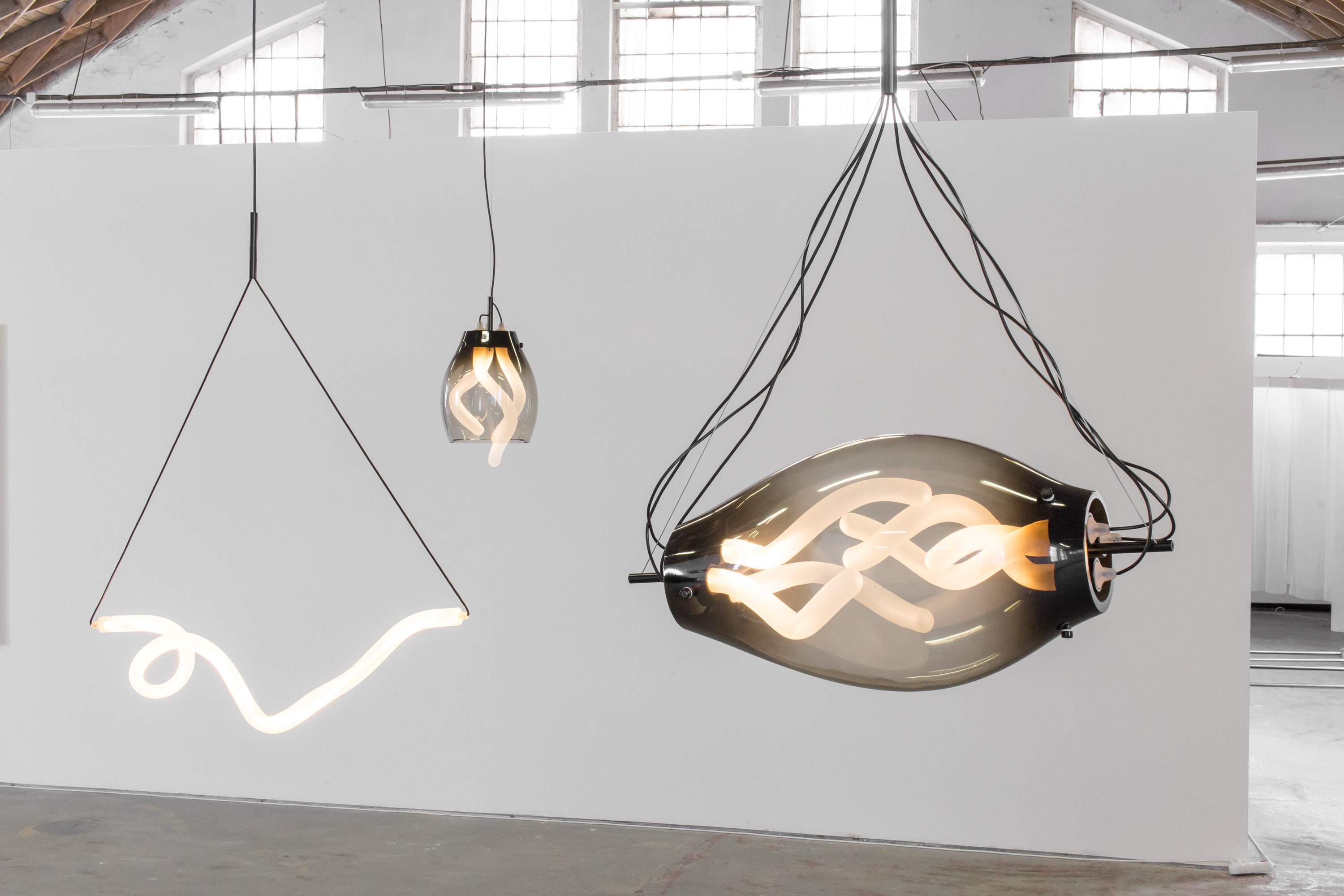 ---

Anežka Závadová © 2022