The Ritz Carlton Hotel and Residences in Amman
Preciosa has been crafting chandeliers in Crystal Valley, Czech Republic for generations. The company's experience and dedication to craft led the hotel's design team to give Preciosa glass masters free rein to create stunning statement sculptures for the property's lobby.
"Designers wanted a colorful installation for the all-white lobby and asked us to create something magical using shades of blue, gold, and opal,"
said Anežka Závadová, Senior Designer for Preciosa Lighting Dubai.
"The inspiration came from the space, which was very clean and designed in a Neoclassical style, I wanted to distract the white unity with colorful sculptures rich with dynamic and organic shapes. Each component is individually blown freely from the hand. The design is a celebration of the Bohemian glassblowing heritage."
The crystal sculptures are more than one and a half metres tall. They all include more than 115 individually hand-blown Bohemian crystal pieces.
An exquisite addition to the city's ever-expanding skyline, The Ritz-Carlton Hotel & Residences, Amman provides a unique destination for both leisure and business guests. This large and luxurious project was brought to life by Marriott International and Al Eqbal Real Estate Development, with the architectural design and interiors done by WATG and Wimberly Interiors, Dar Al Handasah, and Soura Madani House of Design.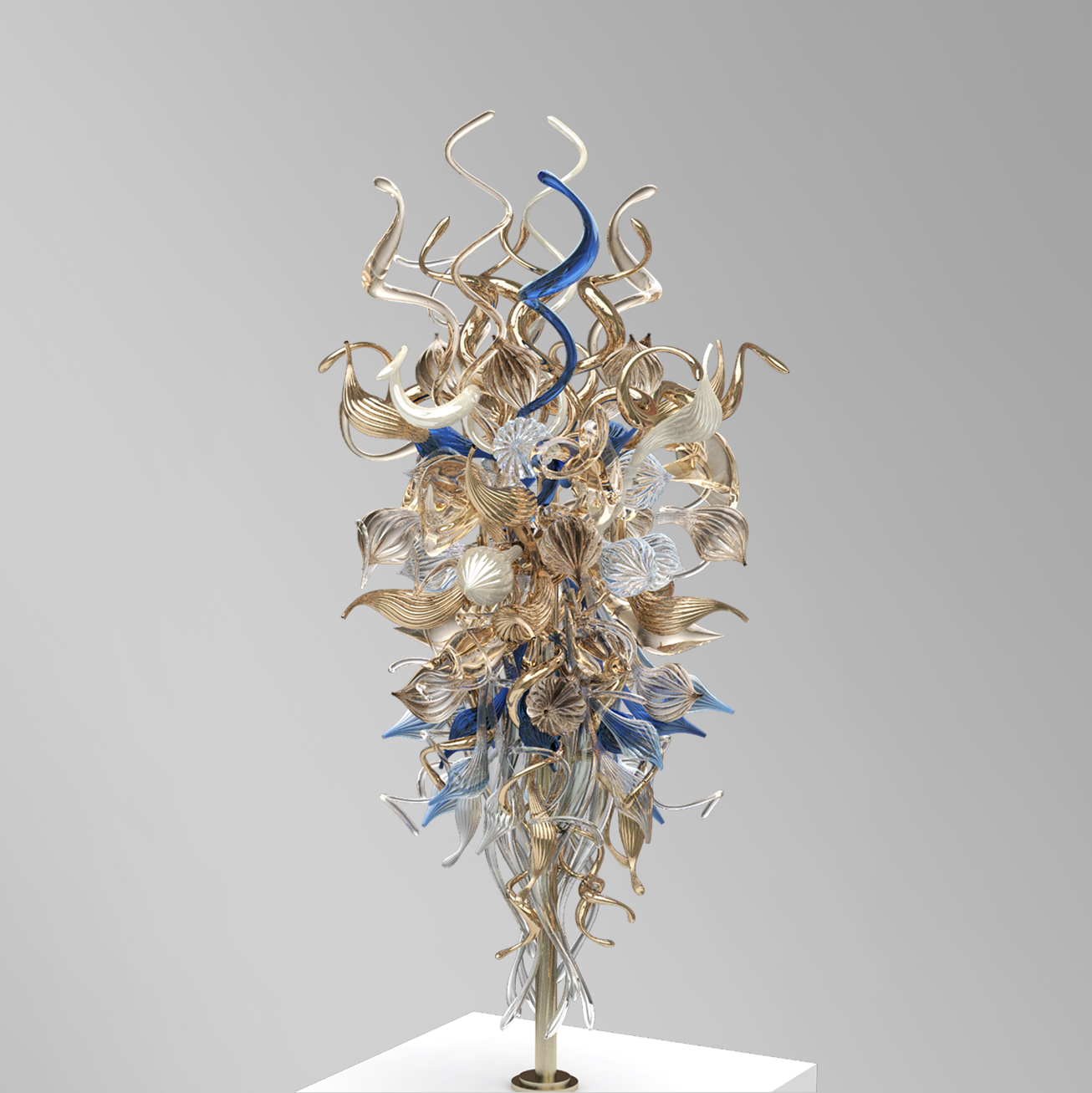 ---

Anežka Závadová © 2022